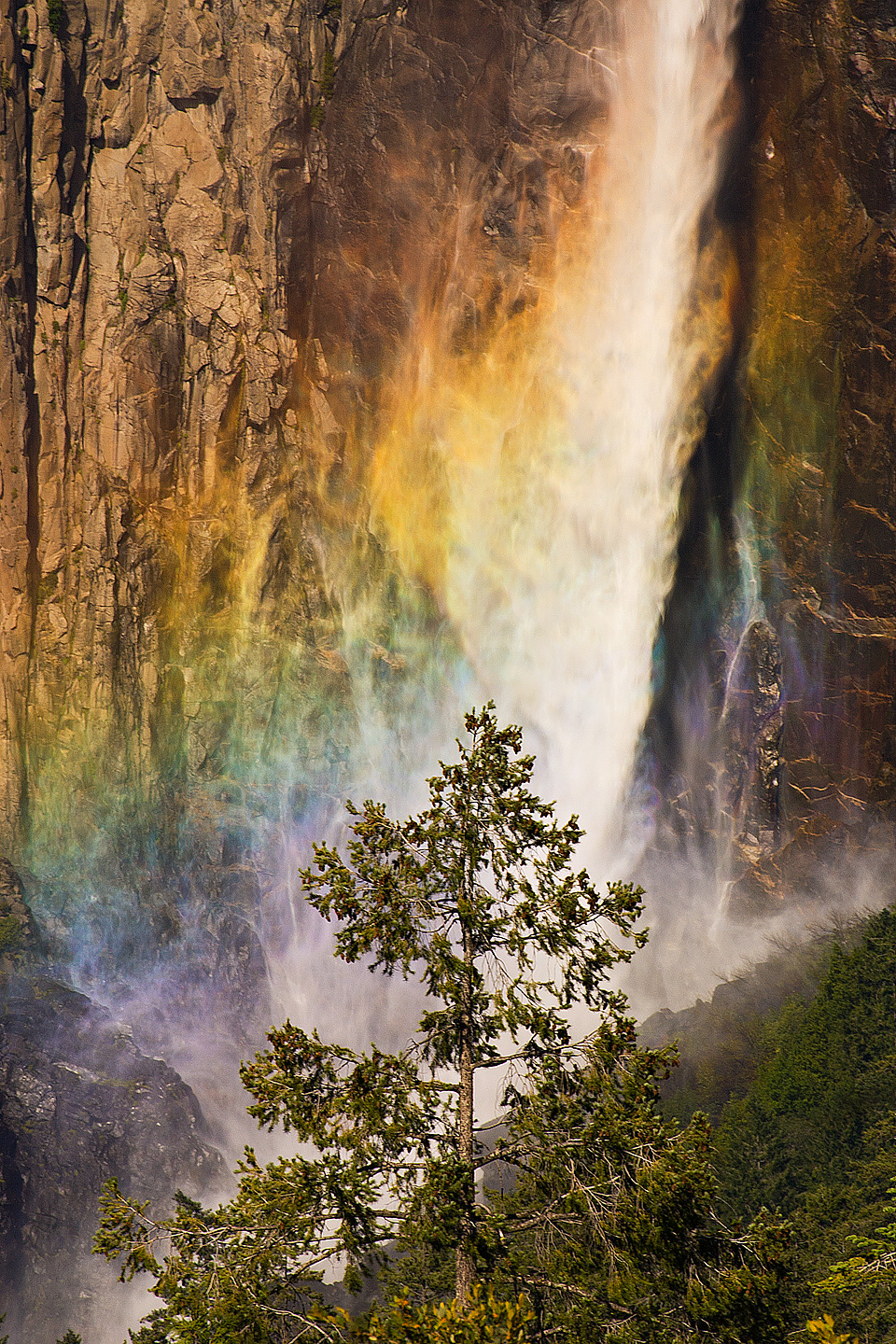 Bridalveil Falls Rainbow – Yosemite National Park, California
This amazing view was a gift from God while driving down into the Yosemite Valley. I caught a glimpse of this through a break in the trees and shouted to my grandfather to stop the Jeep. He graciously complied and we rain back up to the clearing to grab some photographs.
I revisited this photo after stumbling upon an article about diffraction and deconvolution sharpening. Apparently, Capture One Pro has a pre-raw conversion sharpening filter than is able to recover some of the effects of diffraction. This photo was taken at f22 with a subpar lens. I have always been saddened by the technical quality of this photo, but with this deconvolution filter, I was able to gain a little more sharpness.