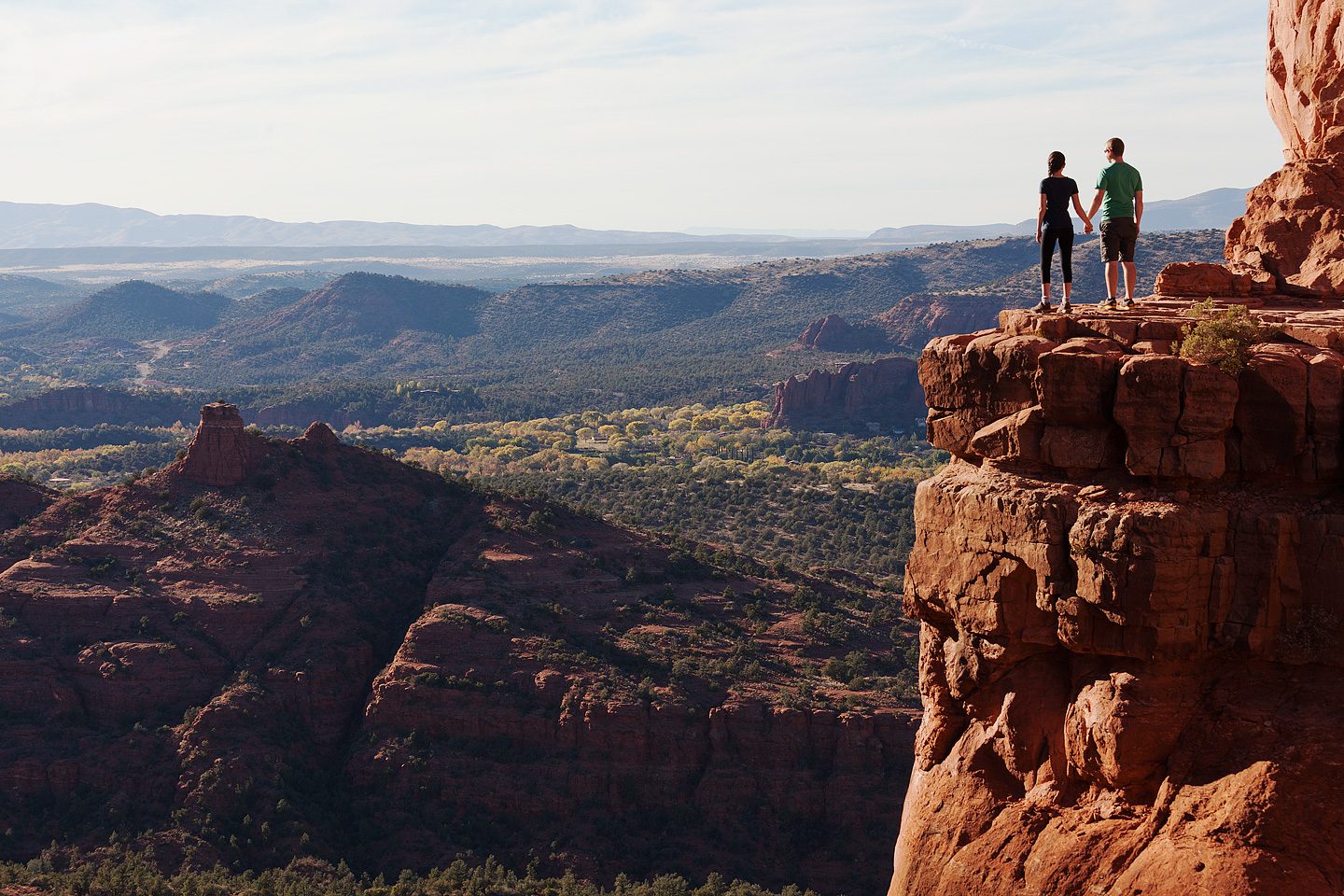 Happy Thanksgiving! Together atop Cathedral Rock – Sedona, Arizona
Happy Thanksgiving everyone! Today, I am grateful for the start of my marriage. I have found an incredible, gracious, beautiful woman that I enjoy everyday life and adventures with. She is amazing.
We just returned from our honeymoon to the American Southwest. I took this photo of us at the top of the trail to Cathedral Rock (mind you the actual top is several hundred feet straight up…we aren't rock climbers, haha). The trail required some steep scrambling over bare red rock, which was a bit unnerving, but we pushed through to the end. The resulting view was wonderful.