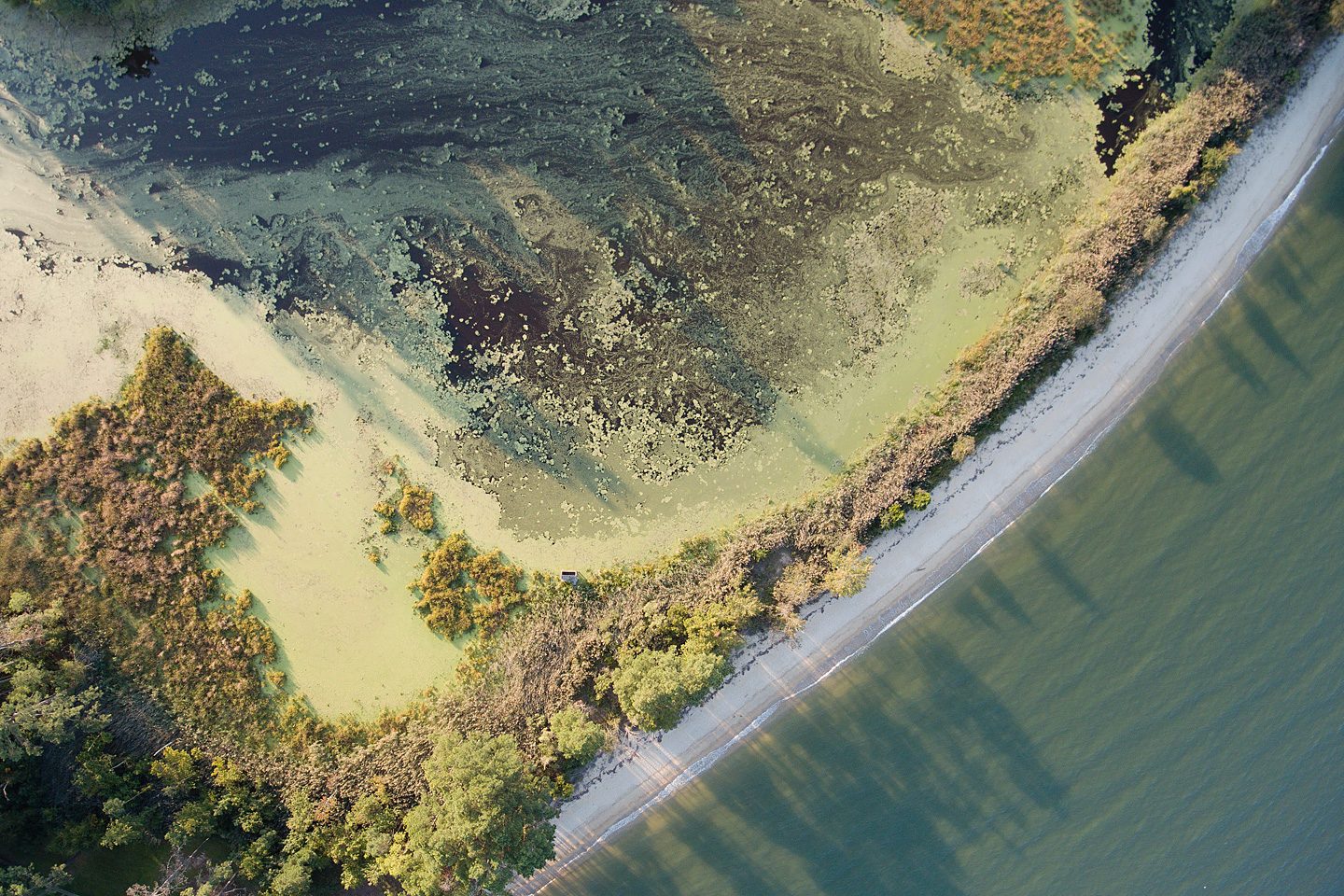 Pond Shoreline – Sandy Point, Kinsale, Virginia
My family just returned from our annual trip to Kinsale, Virginia. A bunch of us go down for a week and a half of relaxation and exploring the Potomac River via sailboat, kayak, and paddle board. I brought my Autel Robotics X-Star drone with me and enjoyed photographing Sandy Point from the unique vantage points granted in the air. Right on Sandy Point, there is a pond, with the beach being but a narrow strip of land between the two waterways.
The growth of algae, pond scum, duckweed, or whatever makes up the the light green areas in the pond made interesting patterns when viewed from above. I wish I had gotten a closer look so I could determine what it was. I looked at photos from last year around the same time and there wasn't any of it!